Xentris Wireless Partners with Aircharge as Master U.S. Distributor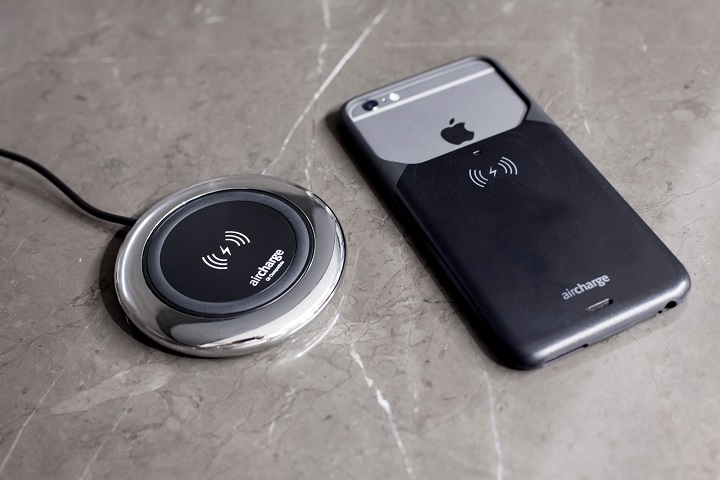 Xentris Wireless – a leader in designing, manufacturing and distributing high quality, innovative wireless accessories – has partnered with Aircharge – pioneers in wireless charging technology for the home, office and public venues – to bring Aircharge wireless charging solutions and accessories to the United States. This exciting collaboration is just in time for the launch of a brand new stylish product offering from Aircharge which can enable almost any mobile phone to charge wirelessly. This product offering includes a unique range of wireless charging cases compatible with Apple iPhone. Aircharge is the first company to bring wireless charging to the masses by providing a range of wireless charging cases that spans the iPhone 5/5S, iPhone 6/6S and iPhone 6 Plus/6S devices. The cases are slim, stylish and sleek, adding minimal size to the phone. They not only act as a protective cover but also add wireless charging functionality, which is compatible with any wireless charger that is built to the Qi wireless charging standard derived by the Wireless Power Consortium. Wireless charging is a convenient way for consumers to replenish charge to their battery throughout the day, removing the fear of running out of power or the need to carry a bulky battery pack or cable. "Once you create a wireless charging environment in places you would typically charge, such as a night stand and office desk, plugging your device in via a cable soon becomes a thing of the past. Grazing on charge during periods of inactivity means that you are always topped up," said Ryan Sanderson, Commercial Development at Aircharge. "The new product range from Aircharge finally brings availability of wireless charging to all major mobile handsets with designs that are pleasing to consumers. Aircharge is delighted to be working with a distributor as highly regarded as Xentris Wireless on bringing these products to the U.S. market," added Sanderson. In addition to the range of cases, Aircharge has also introduced three new wireless charging receivers: one with a micro USB connector; one with a Lightning connector; and a cleverly designed key fob that provides support for both of these connector types, enabling a multitude of portable electronic devices to charge wirelessly.
To complement the wireless charging cases and receivers, two new Qi wireless chargers from Aircharge are now available. The Aircharge Slimline Wireless Charger is an economical, lightweight wireless charging pad. The Aircharge Executive Wireless Charger is a stylish, premium product with a polished chrome and wood finish. Both allow any Qi enabled phone, either built-in or enabled with an accessory, to charge wirelessly when placed on them. To complete the new product offering, Aircharge also launched an executive surround which allows users to add their Apple Watch charging cable, in order to create a high-end charging station that can simply rest their Apple Watch down on to top-up wirelessly. "We continually look for unique wireless accessories to add to our product offering portfolio and distribution channel. Aircharge products are at the forefront of wireless charging," said Bill Christy, President and CEO of Xentris Wireless. "As Aircharge is introduced to the U.S., we are excited to partner with them as a master distributor of these exceptional products." The Aircharge Qi Wireless Charger Locator app which guides you to more than 3500 public locations globally where Qi wireless charging is also available to download immediately on iOS, Android and Windows platforms.