Aircharge Wireless Charging Now in Novotel Hotels Across the UK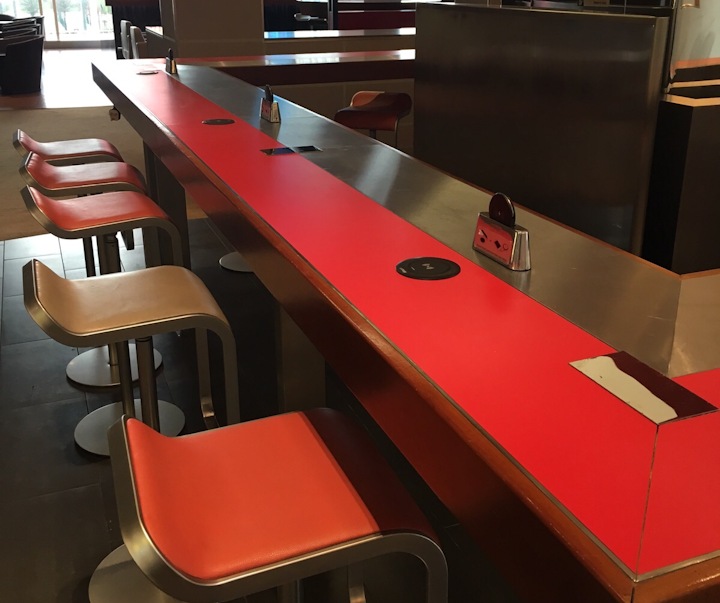 Aircharge, leaders in wireless charging solutions, and Novotel Hotels have announced the inclusion of Aircharge wireless charging in 28 of the hotel group's locations across the UK.
Novotel now provide Aircharge wireless charging at 28 sites throughout the UK, including London, Edinburgh, Manchester and a number of other city centre locations, as well as hotels in Heathrow, Newcastle and Birmingham airports. The introduction of wireless charging units to Novotel hotels across the UK follows a rollout across UK and Ireland in more than 60 ibis Hotels which share the same parent company. It has been undertaken to improve customer experience, giving guests to ability recharge their mobile devices easily and conveniently. Boasting near-universal smartphone compatibility, the chargers are ideal for guests who need to boost their phone battery when travelling. The installation of Aircharge wireless chargers in Novotel locations nationwide will provide vital wireless charging facilities that are compatible with the majority of mobile devices, using either in-built Qi wireless charging functionality, or through the use of the Aircharge "Orb", a unique bridging technology that accompanies each wireless charging unit. The UK-wide installations are part of the growth of wireless charging ecosystem throughout the hospitality sector, as the need for facilities that allow the charging of mobile devices is increasingly recognised as a significant issue for travellers and hotel guests. With the widespread rollout of Aircharge units in hotels, airports and railway stations, a forgotten charger or adaptor will soon no longer present a problem. Aircharge wireless chargers are compatible with Qi, the global wireless charging standard. The adoption of Qi wireless charging in consumer devices is rapidly increasing, and more than 85 mobile phones are now compatible with the technology, along with an expanding number of smart watches and other portable electronics. All publicly available Aircharge wireless charging points, including the new installations at Novotel hotels, can be found using the Qi wireless charging locator App that will guide users to the nearest of over 3,500 public wireless chargers. The app is available for download on iOS, Android and Windows platforms.