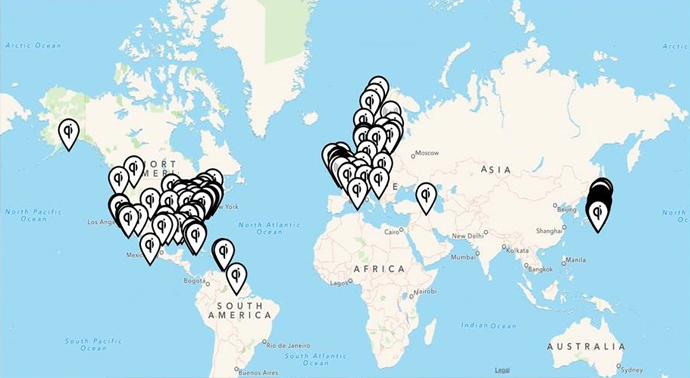 Aircharge today announced the launch of a new mobile application to allow consumers to easily locate a public location or venue that provides wireless charging compatible with the Wireless Power Consortium (WPC) Qi interoperable standard. Currently, there are more than 3,000 existing locations deployed around the globe, and the WPC predicts this will increase rapidly as support for Qi wireless charging from major mobile phone manufacturers continues to accelerate, driving widespread consumer awareness and adoption. Qi wireless charging provides a convenient and safe method for powering consumers' mobile devices throughout their day without having to carry a charger, cable or battery pack. Whether the need is to charge at home, in the car, the office, a coffee shop, restaurant, airport lounge, hotel or even at the gym, an established and rapidly expanding ecosystem is enabling this. The new Aircharge-Qi wireless charging locator app helps consumers to locate nearby public charging spots so they can charge mobile device wirelessly.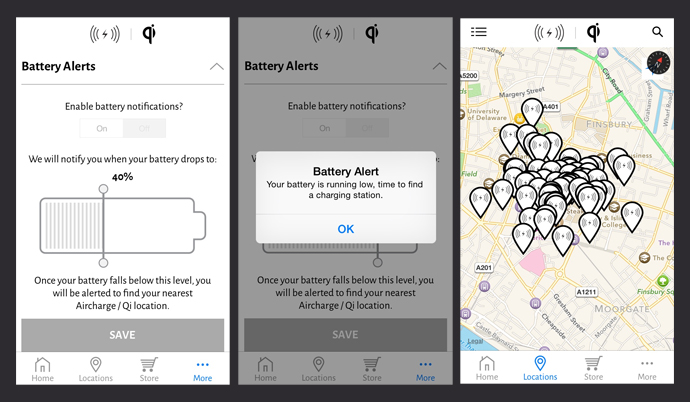 The app, designed and managed by Aircharge — recently elected as chair of the WPC Infrastructure Application Group (IAG) and co-chair of its Promotional Working Group (PWG) — already includes more than 3000 public locations worldwide. These include all Aircharge installed locations as well as all other Qi wireless charging locations via input from a number of WPC members. This illustrates how large the rapidly expanding ecosystem for Qi wireless charging is, already fifteen times greater than that of public available infrastructure supporting other wireless power standards.
Users of the App can choose to set a battery percentage threshold, which when reached, triggers an alert to prompt them to locate a charging location. Using the map function, they can quickly locate and be directed to a nearby venue which offers Qi-enabled wireless charging. Consumers can also switch to a list view to view details about a nearby venue and view its distance from their current location. Additional features include the ability to leave user feedback and experiences at each specific location. Collectively these features not only supply a convenient tool for general consumers but also a powerful portal for businesses to drive traffic to their location.